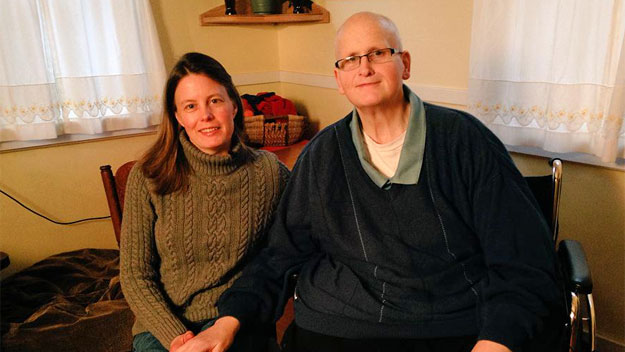 ORANGE, Mass. – A British man who was once one of the heaviest men in the world is looking forward to his new life after surgery to remake his body.
At his heaviest, 54-year-old Paul Mason weighed nearly 1,000 pounds.
"It was so bad, that the thought of one day, me walking into the kitchen full of food just horrified me, scared me. It's like an alcoholic walking into a bar," says Mason told CBS Boston reporter Julie Loncich.
Mason lost nearly 650 pounds after gastric bypass surgery in England in 2010. Soon after, he realized his health concerns were far from over.
"I'd done all that hard work of getting the weight down and you're still trapped in a baggy old skin," says Mason.
Mason was left with 100 pounds of excess skin, which makes it impossible for him to exercise or even walk more than a few steps at a time.
"It's like if you had two children attached to your body — one around your leg, the other around your middle," says Mason.
Mason is in constant pain and relies on crutches and a wheelchair. He moved to Orange in October 2014 to live with his fiancée, Rebecca Mountain, and to be closer to the New York City plastic surgeon who offered to perform skin removal surgery free of charge.
Read full article on cbsnews.com